Tortoise

Nursery
To impart high quality childcare which enhances a learning adventure from birth to school and beyond.
ABOUT US
Privately owned by Joy Francis and opened in September 2000.
Are you looking for unique childcare in a small and friendly setting where childhood isn't rushed?
If so, come and meet our team of dedicated and professional staff who treat children as individuals and create an environment where they flourish and develop at their own speed!
Baby and Toddler Room
Children can learn from each other through interactive, heuristic and sensory activities; indoor and outdoor!
Registered for up to 12 children, aged from 3 to 30 months to create a real family feel!
Limited use of plastic toys means our little ones explore the world in a natural and authentic way.
Our routines and activities are all based around children's interests and individual needs as much as possible!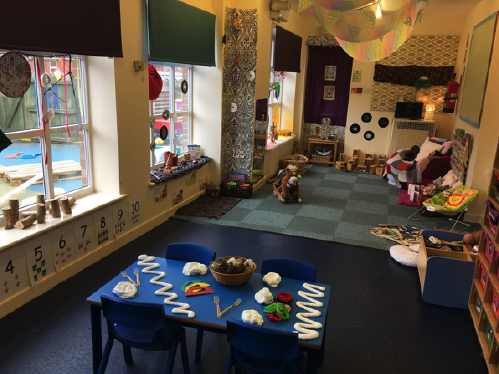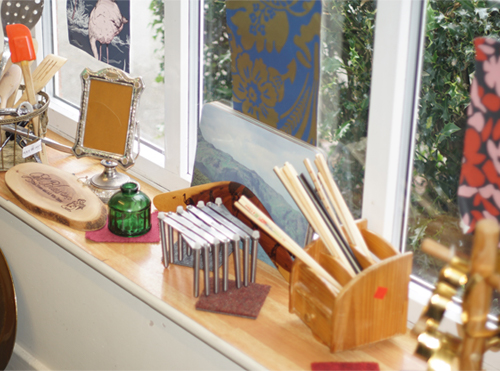 Preschool
Outdoor learning, building independence and social skills are paramount to our Preschool ethos.
Registered for up to 24 children, aged from 30 months; the mix of ages allows younger children to learn from their peers and the older children to learn empathy and responsibility.
Activities are based on children's interests and our innovative style of 'teaching' provides children with the skills they need to feel ready for school.
Authentic resources provide a magical experience in our 'real-life' home corner… say 'yes please' to a cup of tea served from a real teapot in a china teacup!
Outdoor Learnings
"There is no such thing as bad weather, just inappropriate clothing"
Our outdoor area is safe and secure; it offers a large mud kitchen, mark making materials and a 'Reading house'.
Tyres, crates, planks and materials allow children's imagination to go 'wild' and allow children to develop their risk-taking skills.
We also have access to a small area to provide a 'Forest School' experience weekly where children become one with nature!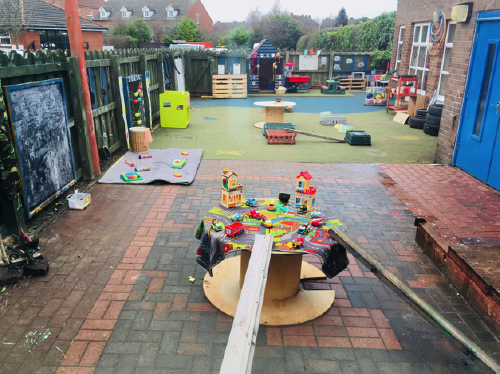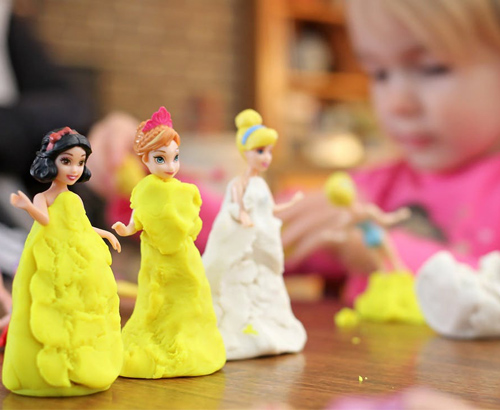 Learning & Development
We are committed to the principles of the Early Years Foundation Stage (EYFS)
The EYFS is central to our provision allowing children to learn through play, experience and opportunity both indoors and outdoors.
We believe that play strengthens all development and learning of young children.
Our environment supports every child's learning through planned experiences and activities that are challenging but achievable.
Our Staff
We are a small, friendly and vibrant team with 3 out of 7 of us having over 6 years with the company!
All staff are qualified in Early Years from level 2 – 5, have a first aid certificate, food hygiene and have undergone full DBS checks.
We prioritise staff interactions and child -initiated learning over paperwork; this is evident through our innovative and inspiring process to documenting children's progress and development.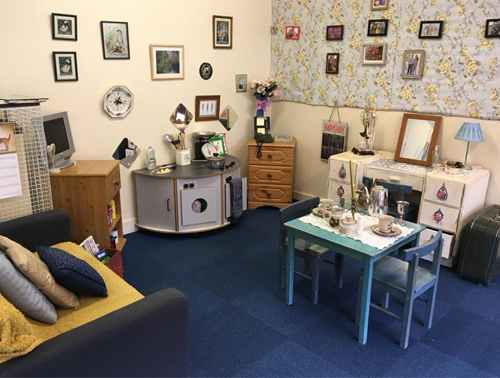 Our Fees
Sessions from £33
Please see our Prospectus for more details
Funding only places are available - please ask for more details.
Leo loves attending Tortoise and I feel reassured and happy as a parent! He has grown in confidence, made new friends and learns new things daily. We love the home from home feeling and all the new activities and play areas created for the children!
Jess Johnson
Both our sons always love their time at Tortoise! It is such a lovely, friendly setting. I cannot recommend it enough for families looking for a caring and nurturing nursery!
The Rivers
A family-based nursery, feels like 1-1 childcare. Fabulous nursery that I would recommend highly. Lovely, friendly staff and very supportive!
Louise Park